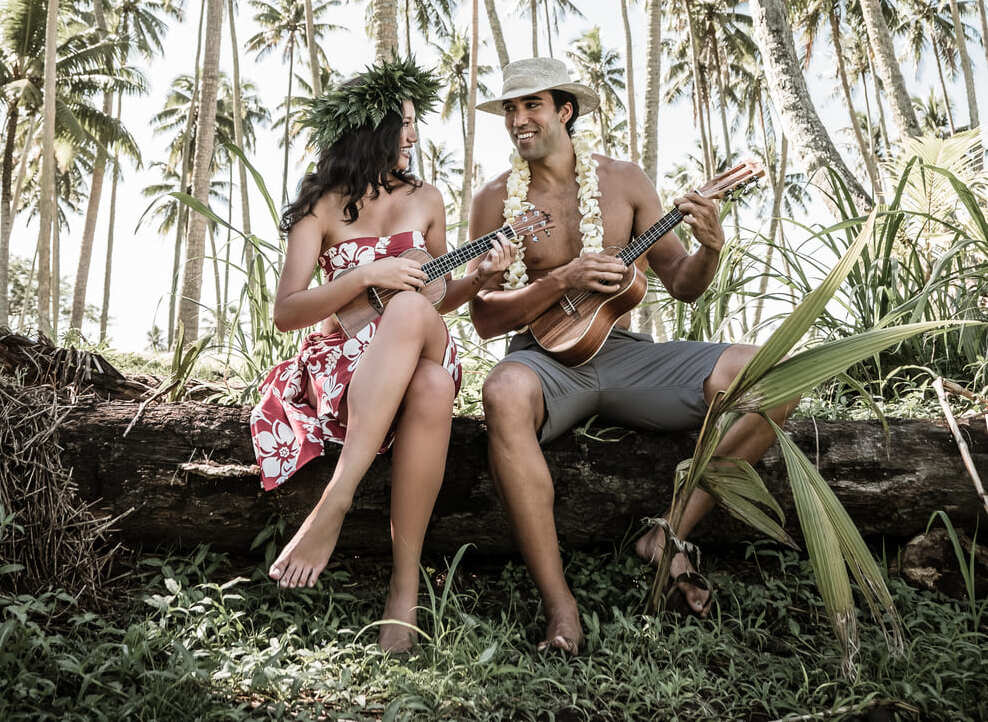 Ukuleles sopranos, concerts, tenors, baritones: how to choose your ukulele? The sound of the ukulele is a real bliss for the soul and the senses. We are immediately transported to the sun of Papeete and Tahiti, in French Polynesia. But the choice of instrument is very important. Soprano ukulele, concert ukulele, tenor or baritone, what to choose? How do you know which ukulele is right for you? What choice for a beginner and what instrument for the experienced musician? What price to put in his instrument? So many questions that you are probably asking yourself. In this article, Upa Upa Tahiti...
---
The ukulele is the quintessential Hawaiian musical instrument. This is a traditional model that looks a lot like the guitar. Now, we can say that the ukulele has clearly exceeded its original borders to conquer the whole world, especially in the United States,
---
The ukulele is an instrument that makes you dream, it is often, rightly, associated with Hawaii or Bora Bora, paradise islands cradled in sunshine all year round where life is sweet!