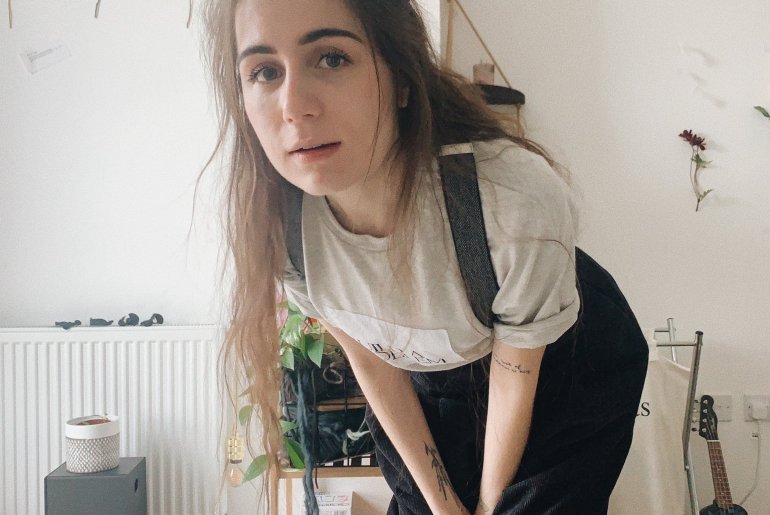 Also known as Dodie Clark with Dodie as her stage name, Dorothy Miranda Clark is a young artist who makes the most of the opportunities offered by various online platforms and social networks. She exhibits more specifically her talents and her passion for music. Besides being a singer-songwriter and author, this star straight from the UK is also a famous personality on YouTube. His channel has more than 1,5 million subscribers to date with 166 million views on his videos.
Biography of Dodie Clark
Dorothy Miranda Clark or Dodie Clark was born on April 11, 1995 in the United Kingdom, in Epping, Essex. Interpreter, actress and at the same time videographer, the talented young woman became known thanks to the videos of covers of musical titles played on the piano and the ukulele. A good start that pushed him to compose his own songs. On its main YouTube channel, more than 160 videos have been posted until February 2019, including 1,8 million subscribers and more than 250 million views. Recall that Dodie created her first channel on February 7, 2011 where she posted her first video for the song Rain. The latter immediately seduced the ears of Internet users. Similarly, Dodie Clark has a VEVO chain called dodieVEVO and a secondary chain known as doddlevloggle.
Doodleoddle: Dodie Clark's Personal Channel
As mentioned above, star Dorothy Miranda Clark made her debut on her first YouTube channel. She actually decided to create her main personal channel to which she attributed the sweet name of "Doodleoddle" to share her love for music with all the followers of this universe. After some time of marked presence on this platform and other media, Dodie Clark saw herself abandoning her first EP which she herself put online. His debut EP titled Intertwined, released on November 18, 2016, nearly reached number 35 on the official UK album charts. And this, even during the first week of its release. Her second EP released on August 11, 2017 started at number 6 on the Official UK Albums Chart in addition to charting at number 55e place on the US Billboard 200.
To demonstrate her talent in the music field, Dodie Clark posted a video on her YouTube channel. An appearance inside which Dodie Clark explains very clearly that in her previously posted content she had put some lyrics of her future composition. A piece obtained at the end of the composition of a specific rhythm to amaze both music lovers and amateurs in this environment. Of course, on this next sound: Arms folding", Dorothy Miranda Clark will make sure to sing the lyrics in their right note and melody.