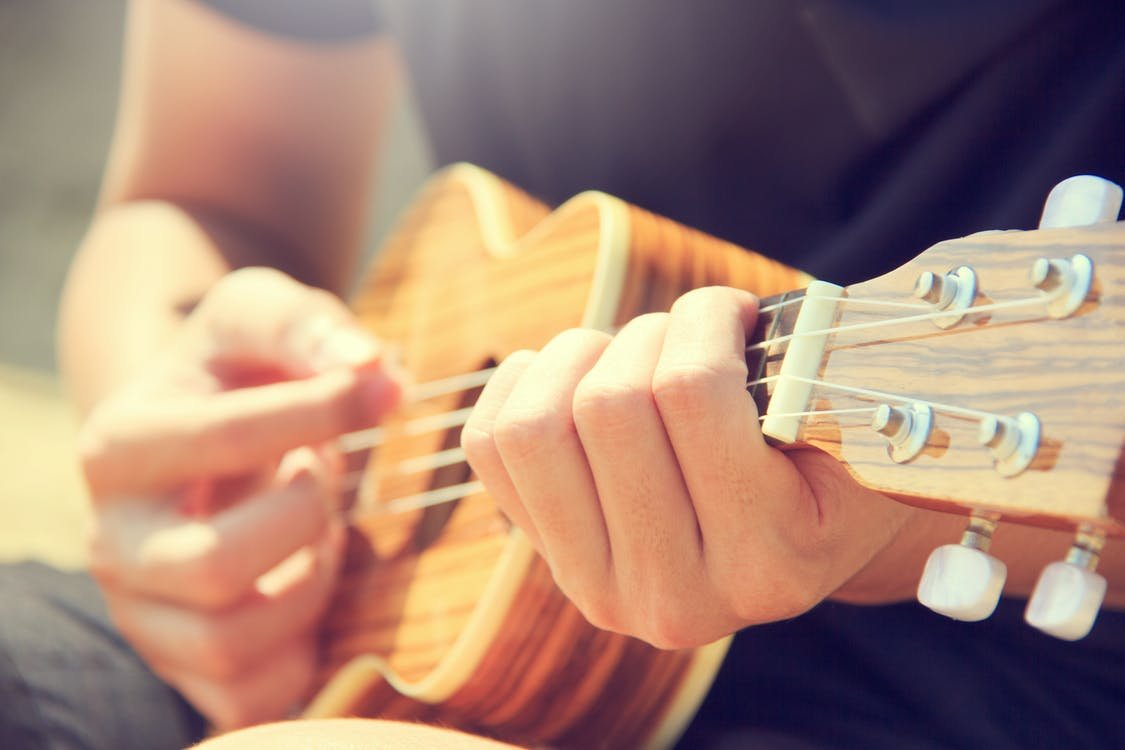 Introduction
Eddie Vedder is an iconic singer of alternative rock music and the grunge movement of the 90s. But what many people don't know is that Vedder is also a fan of the ukulele, a traditional Hawaiian instrument that has shaped his music. in a significative way. In this article, we'll dive into Vedder's life story, from his difficult childhood, to his huge success with Pearl Jam, to his love for the ukulele and how he used this instrument to create his own sound. unique and mark the history of grunge.
Difficult childhood
Vedder was born Edward Louis Severson III in 1964 in Evanston, Illinois. His childhood was marked by the abandonment of his biological father, who left him to his mother and stepfather. His stepfather was often away, leaving Vedder alone with his mother, who suffered from a mental illness. Despite these difficulties, Vedder found refuge in music and began playing guitar at the age of 12.
The link between Eddie Vedder and the ukulele
Vedder discovered the ukulele in the early 2000s, after first visiting the island of Maui, Hawaii. He fell in love with the place and began to take an interest in local culture, including music. The ukulele is a hugely popular instrument in Hawaii, and Vedder was quickly drawn to its smooth, melodious sound.
Vedder's musical career
Vedder began his musical career playing in local bands in San Diego, California. He was discovered in 1990 by alternative rock band Pearl Jam, who were looking for a new singer. With Vedder on vocals, Pearl Jam released their debut album, "Ten", in 1991, which was a huge commercial success and propelled the band to the top of the charts.
The use of the ukulele in Vedder's music
The ukulele played an important role in Vedder's music, adding a touch of sweetness and melody to sometimes dark and intense songs. The sound of the ukulele, coupled with Vedder's unique vocals, created a distinctive sound and set Pearl Jam apart from other bands in the grunge movement. Vedder used the ukulele for songs such as "Sleeping by Myself" and "Can't Keep" and even released a solo album entirely dedicated to this instrument called "Ukulele Songs". This album has been praised for its simplicity and intimacy, reflecting Vedder's love for the ukulele and willingness to explore new sounds and musical genres.
Social engagement
In addition to his musical career, Vedder has also been involved in numerous social and environmental causes. He has worked with organizations such as the Pablove Foundation, which supports childhood cancer research, and the Surf Rider Foundation, which fights to protect the oceans. Vedder is also known for his commitment to workers' rights, including supporting striking music workers in Seattle in 2000.
Personality
Eddie Vedder is known for his passionate and committed personality. He is a strong advocate for social and environmental causes, and uses his platform as an artist to raise awareness of these issues. Vedder is also known for his love of nature and the simple life, and is often seen surfing or spending time in nature when not working on his music. As the leader of Pearl Jam, he is also known for his willingness to challenge music industry norms and defend the rights of artists and fans.
Hawaiian links
Eddie Vedder has strong ties to the State of Hawaii. He first visited the island of Maui in 1995 and quickly fell in love with the place. He has since bought a house on the island and spends some of his free time there. Vedder is also known for incorporating elements of Hawaiian music into his music, most notably with the use of the ukulele, a traditional instrument from the archipelago.
Musical influences
Eddie Vedder was influenced by many artists during his life, including The Beatles, Neil Young, The Who, Bob Dylan and Bruce Springsteen. He was also inspired by artists from Hawaiian music and the punk rock scene of the late 70s and early 80s.
However, Vedder also stressed the importance of listening to new artists and discovering new sounds and influences. He encouraged fans to be open-minded about music and to explore new genres and artists, which is reflected in the variety of musical styles found in Pearl Jam's discography and in its solo work.
Influence on music and the music industry
Vedder and Pearl Jam had a major influence on 90s music and the music industry as a whole. Their refusal to conform to industry standards and their commitment to important social causes inspired many other artists to follow their lead. Their commercial success also allowed many other alternative rock bands to break into the industry, paving the way for bands such as Nirvana, Soundgarden and Alice in Chains.
Legacy of Vedder
Vedder's unique vocal style and poignant lyrics have inspired many artists around the world, and his commitment to important social causes has also had a significant impact. Vedder was named Chevalier des Arts et des Lettres by the French government in 2012 in recognition of his contribution to music.
Pearl Jam continued to release hit albums throughout the 90s and 2000s, and the band continues to tour regularly around the world. Vedder also continued his solo career, releasing albums and touring around the world.
Conclusion
Eddie Vedder is a talented musician, a committed poet and a passionate advocate for social and environmental causes. His love for the ukulele and his incorporation of this instrument into his music added a unique touch to his musical style, which inspired many fans around the world. His music has also had a significant impact on the music industry and society as a whole. For all of these reasons, Eddie Vedder deserves a place in the pantheon of great rock music artists.