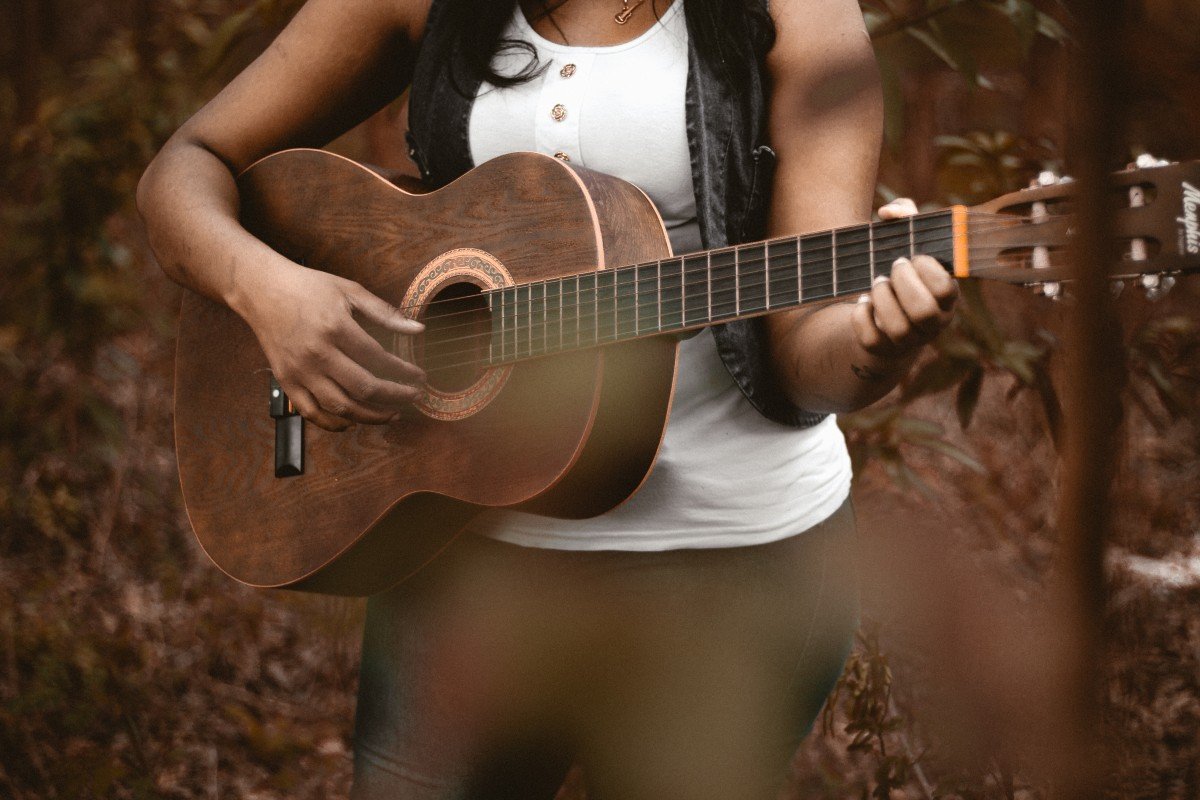 You may not know it but many stars, national and international, play the ukulele. This is particularly the case of Madonna, Paul McCartney, Tom Hanks, Ryan Gosling, Taylor Swift, Thomas Fersen and Mareva Galanter. It is the latter and her passion for this little string instrument that we are going to talk about. Galanter is a multi-talented Miss France as it turns out she is a good singer who plays the ukulele wonderfully well.
Who is Mareva Galanter?
Our star is called Mareva Karine Galanter. Born February 4 in Papeete, on the island of Tahiti, she is of Romanian origin by her father and Polynesian by her mother. She grew up in Tahiti with her mother and three brothers. She became a model at the age of 14 and the French public discovered her on television in 1998 as a dancer in an entertainment show. The same year, she entered the Miss Tahiti contest and won the crown hands down. She thus qualifies for the election of Miss France 1999, also emerges as the winner and officially becomes the 69th Miss France. She then represented the country at the Miss Universe pageant held in Chaguaramas, Trinidad and Tobago, on May 23, 1999. She arrived in 13th square. Over the years, the beauty queen has shown that she is not lacking in talent since she has become an actress, TV host and singer who plays the ukulele.
Mareva Galanter, song and the ukulele
It was in 2006 that the Miss surprised everyone by releasing her first album entitled Ukuyeye by Mareva. This title evokes very well her passion for the ukulele, a musical instrument that she masters perfectly. This is an album of covers of French titles from the 1960s on which she plays the ukulele. Madrague by Brigitte Bardot and Time of love by Françoise Hardy appear on the opus Ukuyéyé which nevertheless includes an original composition entitled miss hinano. In 2008, Mareva Galanter's second album, Happy fiu, goes out in the bins. The recording took place in England where the ukulele player collaborated with the rock group Little Barrie and some renowned British musicians. Miss France 1999 defines Happy fiu like a personal album. In particular, she wrote the lyrics for a few titles. Of course, each song is accompanied by its ukulele. Between 2009 and 2012, Mareva Galanter and her string instrument were part of the group Nouvelle Vague and undertook a world tour of 150 concert dates per year. Also in 2012, she recorded and released a few songs in Detroit. In 2017, she reformed the sixties yé-yé music group, Les Parisiennes, with Arielle Dombasle, Inna Modja and Helena Noguerra. The 4 singers are going on tour in 2018, always ukulele in hand as far as our former Miss Tahitian is concerned. Questioned by journalists, Mareva Galanter explains: "The ukulele is a rapprochement with my origins. I grew up with this sound which is really the sound of joy, of celebration, of cheerfulness. »